A warehouse management system (WMS) is a software application which is build to help and optimize warehouse task. WMS provides a helping hand to a store manager in their daily planning, organizing, staffing, directing, and controlling the use of recently available resources. It helps in storing all system data from incoming and outgoing store materials to move and store materials information. Plus also helps to work for staff in checking the performance, quality, and quantity of material.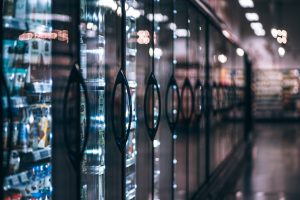 Warehouse management solutions were practically invented and used by firms to satisfy the requirements of each customer with the help of their supply chains and stored information. Sometimes, when a firm has large products to sell, it becomes difficult to handle the inventory and workload is way too much and cannot be easily handled manually, also with spreadsheets.
What are the elements of the Warehouse Management System (WMS)?
The elements of the Warehouse Management System (WMS) are –
Individual stock keeping units (SKUs) which is handled and stored with each products containing a label with all details about it such as weight, dimensions, ID labels, barcode stickers, etc. It also contains the date of manufacture and date of expiry products, location.
Warehouse storage locations – In this each product have individual location number, thus when required it can be picked from the right place. It also contains details about storage type, location, size, or capacity, safety measures, etc.;
Checks labor productivity – It can check labors productivity without any need for frequent and regular checkups. Plus it will reduce your workload and you do not need to spend your time watching them.
How is a Warehouse Management System (WMS) helpful?
If a store is much bigger and not easy to handle, you not only need a huge staff but also a centralized system to be handled within your hand to check each and every single thing going on your store. As you cannot keep an eye on everyone without any help, even cameras won't help much as it will only record the video and not the valuable data which you need to keep as a report. Therefore, a WMS plays an important role in maintaining these reports without brainstorm.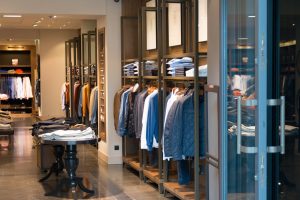 Now, we are going to explain how a WMS system can be helpful for you in keeping eye on every little thing of your store.
Helps in Planning – With the help of WMS, you can fix the daily plan for receiving and sending dock activity, you can make a list of task and select the orders to be taken in the full day, give the task to your employees, plus you can easily inform the staff and calculate the required labor and vehicles to pick and ship the orders. You can also make sure that the delivered order meets customer requirements or not.
Helps in Organizing – You can organize every product and keep in sequence as the orders are picked. Organizing orders for picking can be attained in several ways and can be done by meeting the needs of the user. The starting method of organizing things is also called Wave Planning or Wave Picking. It has two objectives, the first one is to reduce the storage space, by providing orders come to the shipping dock, and the second one is to create a flow of the order which can help in monitoring the progress of the task throughout the day and it also reduces last-minute requests for more time or delay of the carrier departure, and many more.
Reduces Staffing and also managers workload – You can assign your staff about the work of the day by just a few clicks, so there is no need of going to each staff and assigning their tasks. Plus, if you are ill due to some reasons and not able to go to the store, you can monitor everything in your hand device. Thus, it helps in reducing yours a lot of workloads which cannot be easily done manually.
Improves productivity – Since everything is in the WMS and are maintained accurately and keep within frequent checks. So, there is the almost negligible probability of having any work trouble of losing some products, or missed management, or any other possible conditions. Thus, it not only reduces the workload but also improves the quality of your products as well as your service. Thus, helps in satisfying the customers and also improving your brand's performance.
Helps in Controlling and managing – A WMS system not only helps you in reducing workload but it also helps you a lot in controlling and managing your store in a verified manner in your centralized device.
Keeps and maintains the report – If you are owner or manager of a store, you need to keep the record of almost everything, from keeping incoming or outgoing product details, staff requirements, customers buying rate, review rate, etc. Thus, every boss needs a WMS system to be embedded in their store. Plus, if you are getting a less expensive device which will help reduce your work stress by almost 60 to 70 percent then why will you lose such an opportunity. Go and grab one of these amazing and fruitful tools.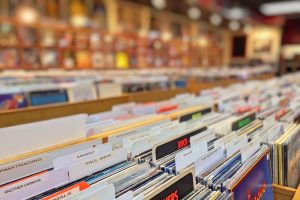 If you are given a tool which can reduce your workload up t 60 percent, will you ignore it by not initiating it? Of course, your answer will be NO! Then, why do you want to wait? Go on and immediately buy or initiate the use of this system. This is very easy to be embedded into your system. We can help you in getting your stress out of life and providing you healthy results. As the generations are passing by so are the evolutions o new technologies are. There is no harm in having something which can help you through your day. Such precious gifts are made for you to reduce your workload and all of you daily life stress.